Simple things can bring great comfort.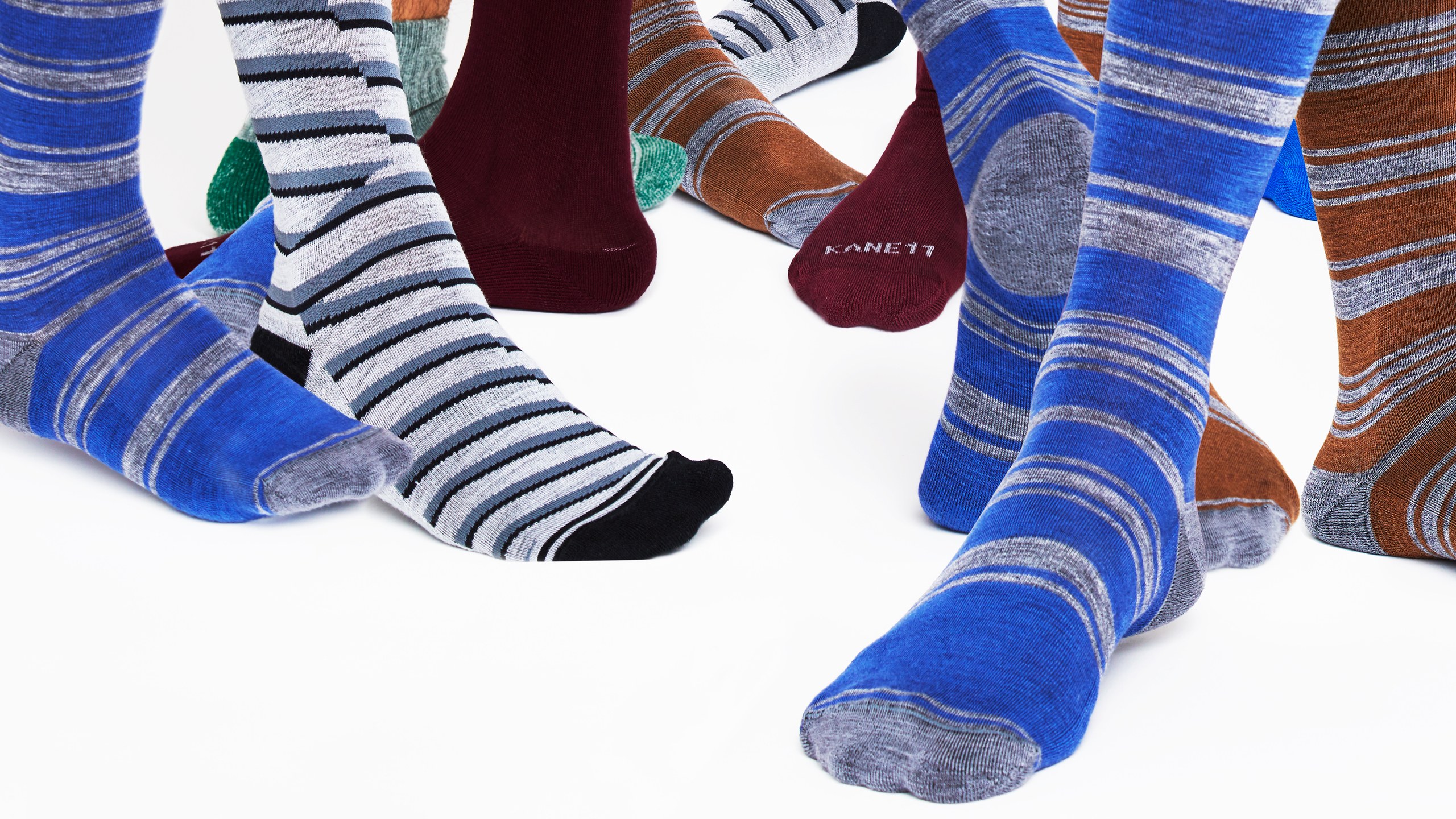 Many people are surprised to hear that socks are the least-donated clothing items and yet the most in-demand for locals in need. The combination seems obvious, but it doesn't occur to most people. Our Annual Holiday Sock Drive supplies much-needed care while also raising awareness—a winning combination that benefits everyone involved.
Last year 10,461 pairs of new socks were generously donated to the cause by individuals just like you! This year we have set a NEW goal of 12,000 pairs! The socks are distributed to children in local shelters and foster care. Check out our list of recipients below.
Many, many heartfelt thanks to those who have donated over the years. With your help, we have donated well over 100,000+ pairs of socks and put smiles on thousands of children's faces.
Rescue Outreach Mission
Sanford, FL

Sanford Safe Haven
Sanford, FL
Brethren Reaching Out
Sanford, FL

The Christian Sharing Center
Longwood, FL

Bless Our Soles - Annunciation Catholic Church

Altamonte Springs, FL

Winter Springs High School
Winter Springs, FL

Children's Home Society
Winter Park, FL

Orange/Seminole Foster Children's Association
Orlando, FL

Safe Place and Rape Crisis Center (SPARCC)
Sarasota, FL

Our Mother's House
Venice, FL

Bloom Behavioral & Educational Solutions
San Antonio, TX

Boys & Girls Club of Sanford
Sanford, FL

Key Haven Group Homes
Sanford, FL
Seminole County Sheriff's Department
Sanford, FL

The Florida United Methodist Children's Home
Enterprise, FL

The Village Transitional Housing
Longwood, FL

Families in Transition
Oviedo, FL

Support Our Scholars
Winter Park, FL

Foundation for Foster Kids
Winter Park, FL
Boys & Girls Club of Orlando
Orlando, FL

Edgewood Children's Ranch
Orlando, FL
Key Haven Group Homes

Kissimmee, FL

All Faiths Food Bank
Sarasota, FL